UNIQUES TIMEPIECES
By respecting the traditional know-how
KAURI, PASSION AND UNIQUENESS
Everything started with the willingness of creating different and unique timepieces, while taking on watchmaking challenges.. This desire got overtime stronger in the mind of Samuel Gillioz, the brand's founder, until it pushed him to start his own independent watchmaker journey.
He had two main objectives in creating KAURI. The first was to push back his limits with an independent brand whose sales of each model would enable him to finance the creation of ever more ambitious collections. And the second was to achieve this while retaining a human dimension, because for him, exchanges and encounters are a very important pillar in the success of a project.
Trained as a watchmaker and movement designer-builder, he pays particular attention to each of his creations.
What do they have in common? The unique character of each KAURI timepiece.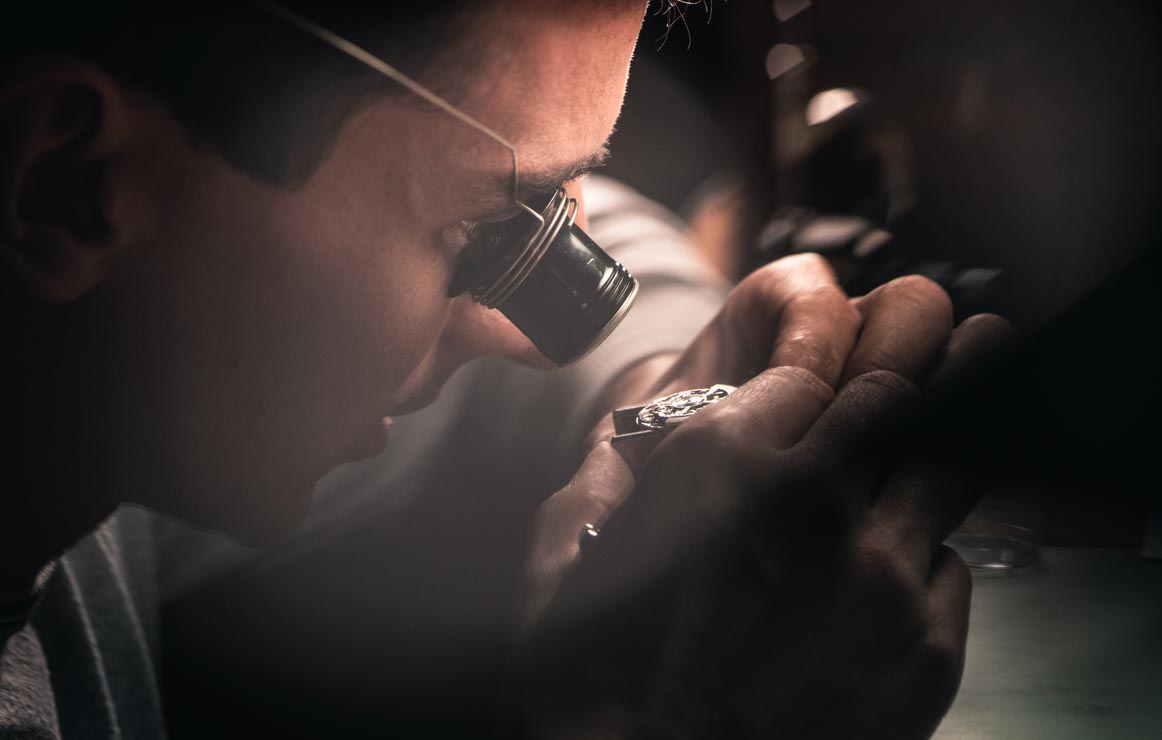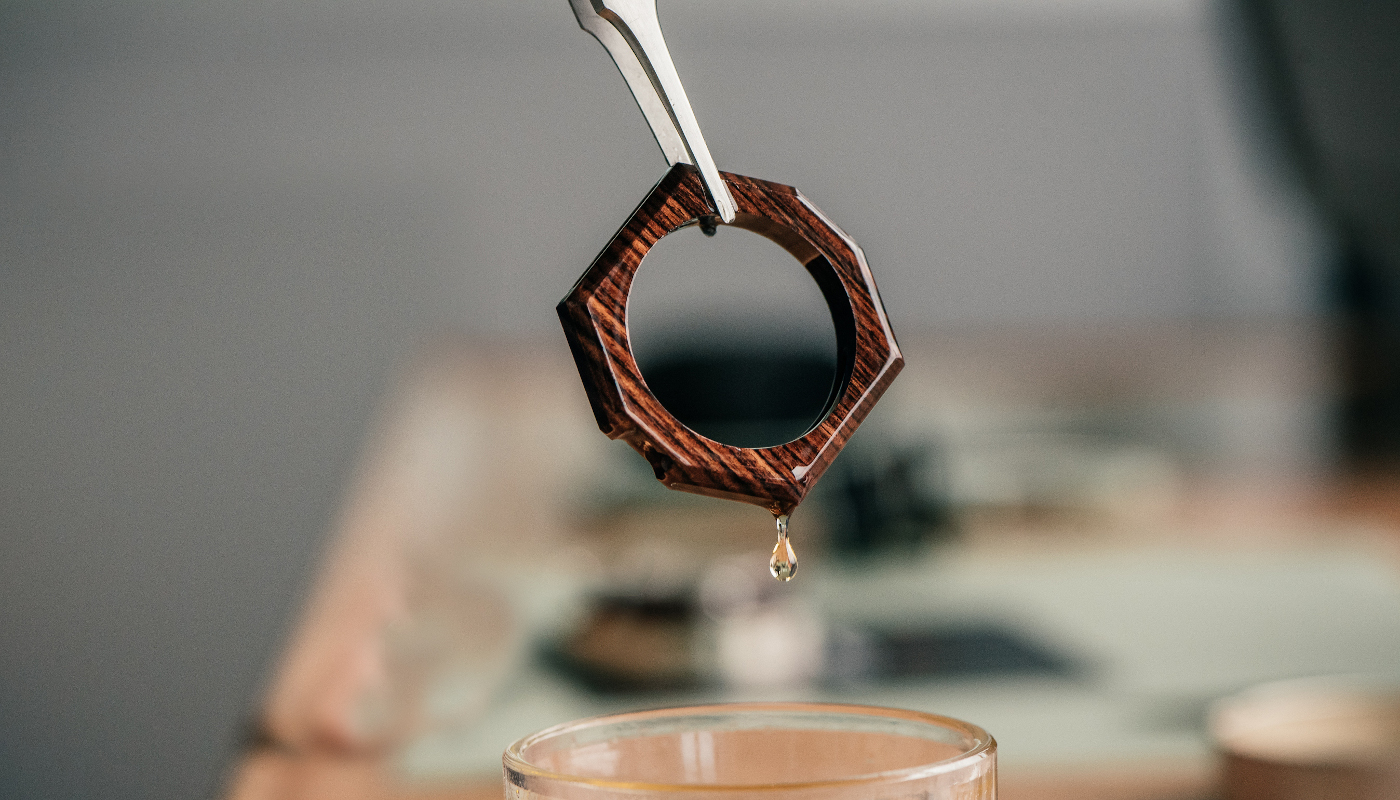 FROM THE MODEL O1 TO THE UPCOMING COLLECTION
Since the launch of the brand in 2019, KAURI has represented a succession of watchmaking challenges for its founder.
The very first of these involved designing an innovative case. How to combine the creation of a top-of-the-range Swiss automatic watch with a material as noble as wood, which is rarely used in watchmaking because of its technical characteristics? That's how the Model O1 was born, and thanks to its innovative design and the work done on the wood, it has won over a large number of people.
And soon, a new collection will be unveiled. It represents a new stage, a new watchmaking challenge, with the creation of a movement whose complication is developed entirely in-house.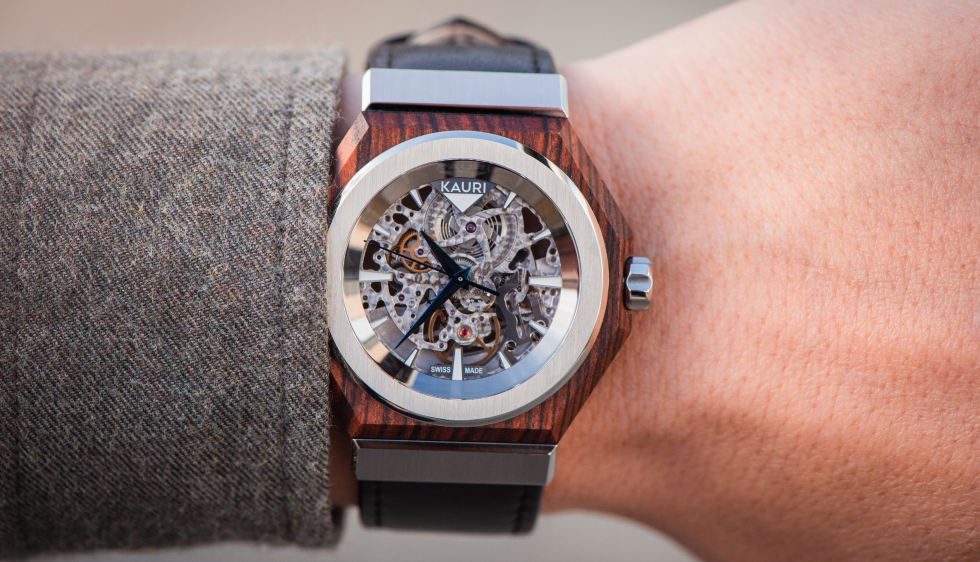 Swiss made
At KAURI, quality and traditional "savoir-faire" are the cornerstones of our projects, therefore each watch is "Swiss made" certified.
The Swiss made certification has been recently strengthened. To be certified Swiss made, any watch needs to have at least 60% of added value from Switzerland, according to the Federation of the Swiss Watch Industry (FSWI).
At KAURI, we push the fine-tuning of our watches to the highest level possible thanks to a close collaboration with recognized swiss suppliers. Therefore our watches have more than 90% of added value coming from Switzerland.
Swiss made