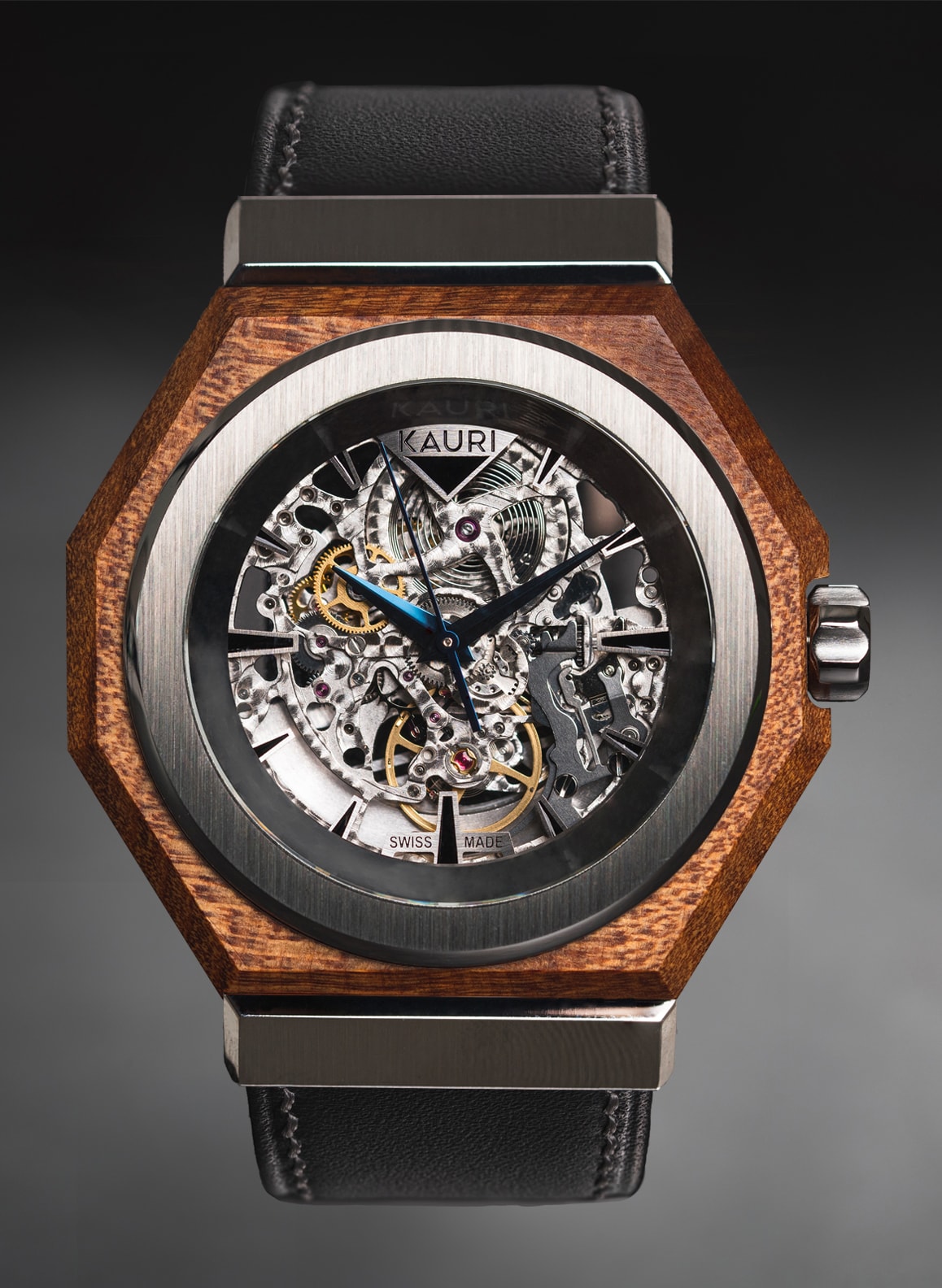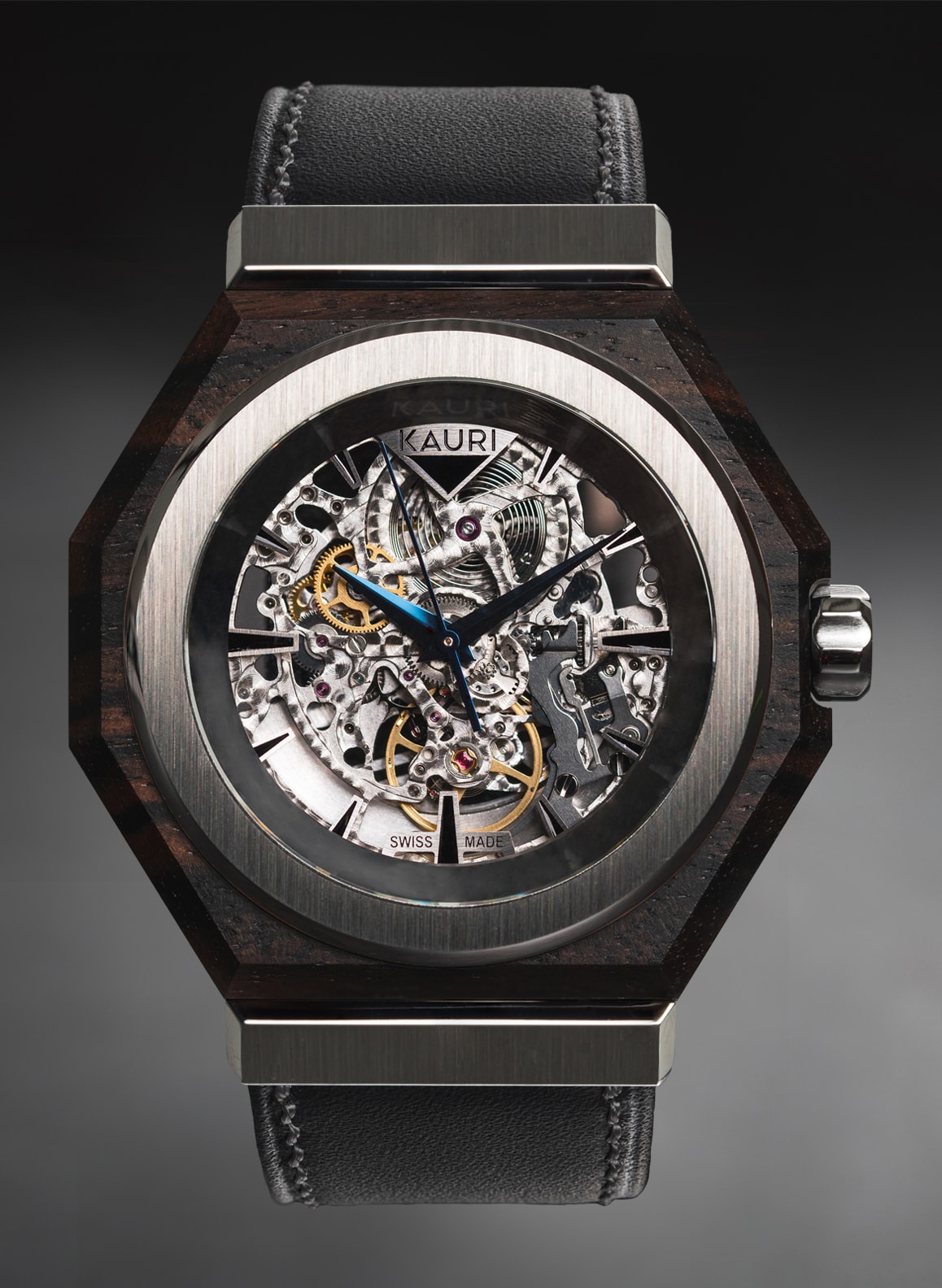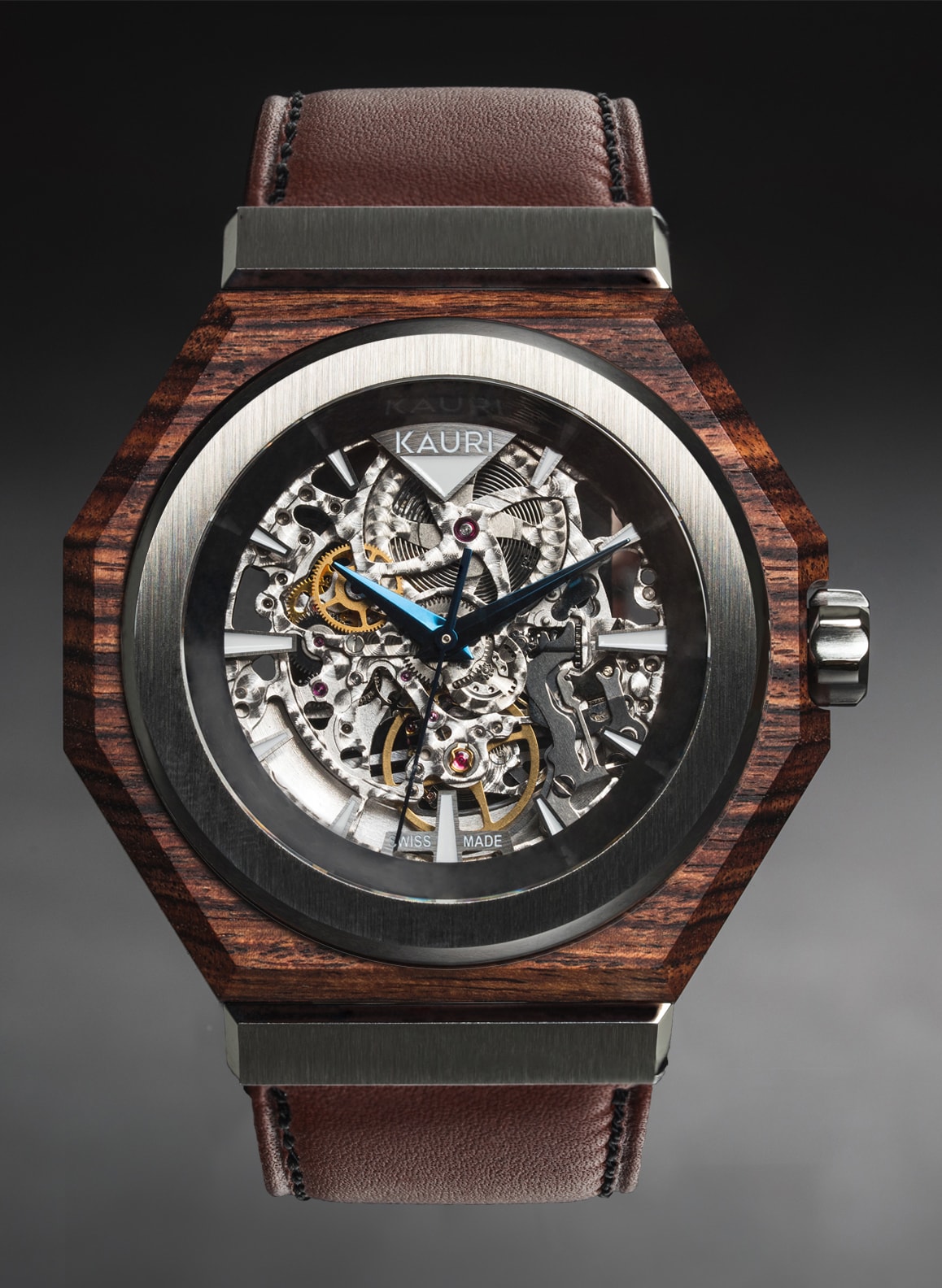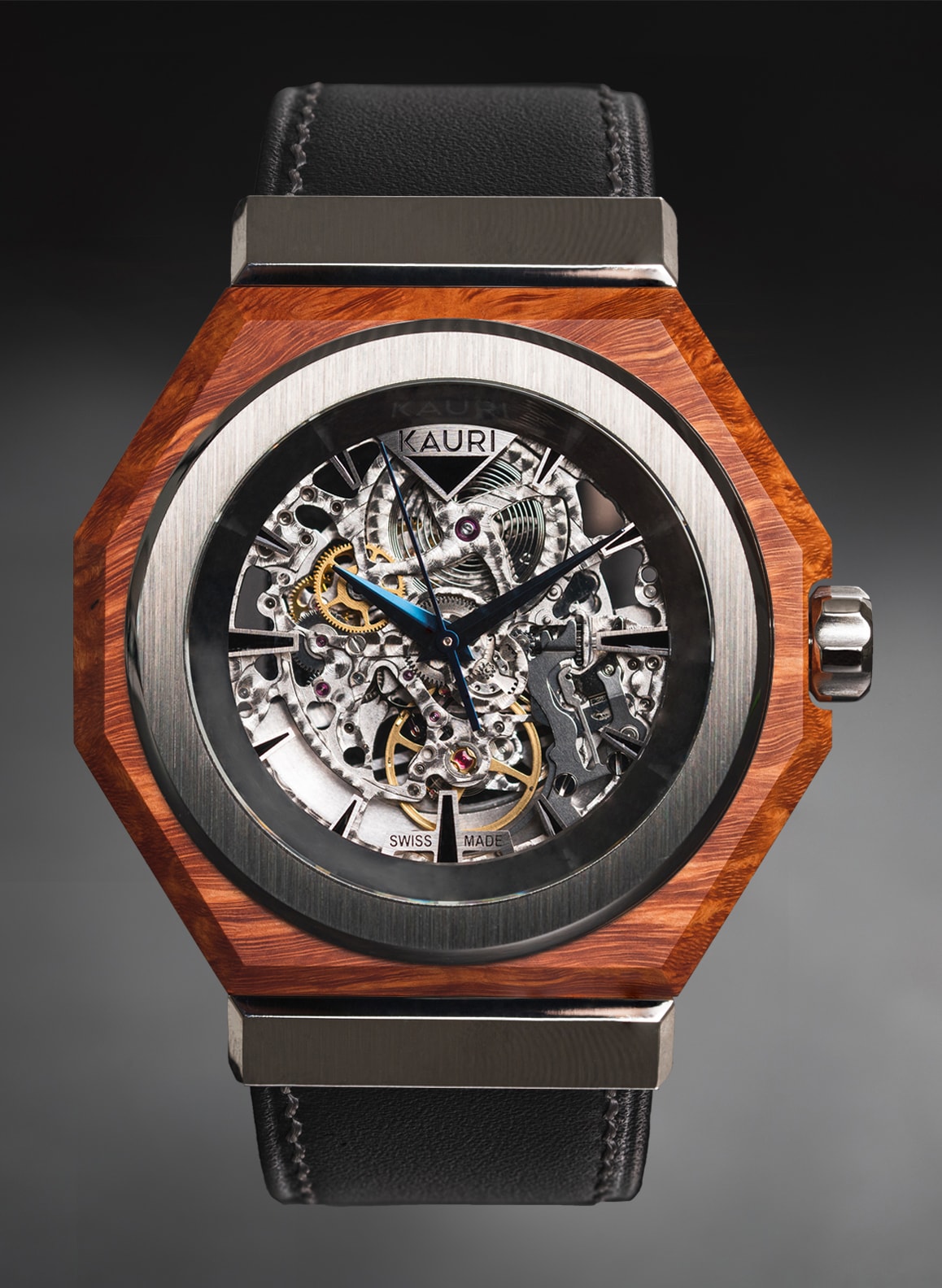 MODEL NUMBER 01
Limited edition with 50 numbered pieces.
Select your wood species:
Kauri

Macassar ebony

Kingwood

Briar burl wood
A 50,000 years old wood. This species is coming from the remains of a very old tree which got preserved into sphagnum moss, an acid environment without contact with oxygen that has kept the wood in perfect condition for dozens of thousands of years.
Origin: New Zealand.
Density 0.80
5'500 CHF
The precious wood by definition. Thick and strong, this wood has been used forever in cabinet-making for its polish and beautiful aspect.
Origin: Célèbes Islands.
Density: 1.00 to 1.20
4'600 CHF
This wood comes from rosewood tree. During XVII century it was used for aristocracy only.
Origin: Latin America.
Density: 0.80 to 1.10
4'490 CHF
This wood is used by craftsmen to make pipes due to its high resistance to fire. Its "flame" rendering is really artistic.
Origin: Corsica, Italy,Morocco.
Density: 0.65 to 0.85
4'490 CHF
PRECIOUS WOOD
Each wood species is unique and has its own features, therefore, we would like you to choose the one that suits you best.
The 4 selected wood species have been chosen for their intrinsic and esthetic qualities. Each wood cut is also made in order to get the most interesting part and later on filled with a natural drying oil, which sustainably protect it.
Technical features
The watch case is made of precious wood and protected by a waterproof ring
Dimensions: 41.00 X 43.80 mm
Thickness: 9.80mm
Sealing: 30 meters (3ATM)
Sapphire glass
Material: stainless steel 316L
The watch case finishing is handmade with traditionals tools and methods and is inspired from watch movements ornaments.
The watch is made with an automatic swiss made movement
Self winding by rotor on ball bearing
25 rubies
Frequency: 28,800 A / h (4 Hz)
Power reserve: 40 hours
With or without dial?
Based on your preferences, you can chose to have a dial on your watch or to leave the skeleton movement completely visible.
Hands: blue or silver
Watch strap made in Geneva
Made of leather in Geneva, Switzerland, the watch strap is also antiallergenic.
The strap is equipped with a double folding clasp allowing the watch to be worn and removed safely and quickly.
Colours: black, brown, red or blue